Exquisite beef sukiyaki made with Motobu beef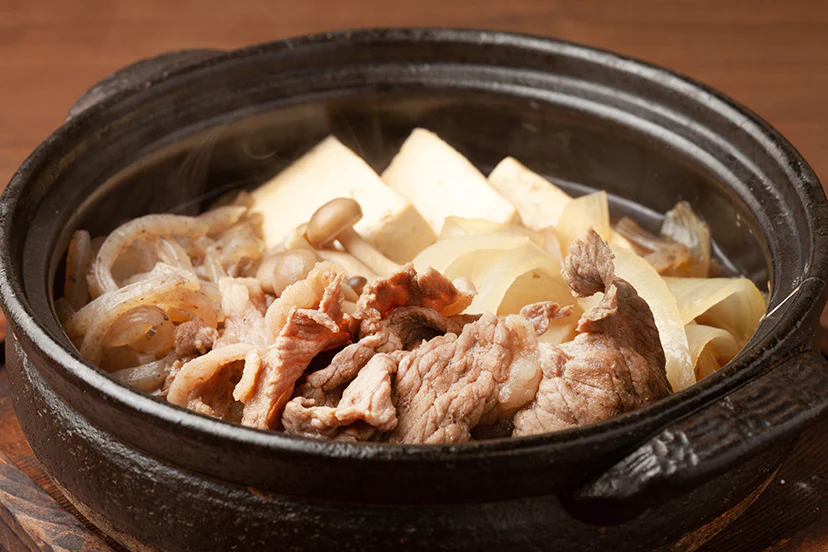 material
Trial slice of Motobu beef…500g

Onion ... 50g

Shirataki...50g

220cc of water
split

150cc of soy sauce

Cooking sake 30cc

Mirin 30cc

20cc red wine (optional)

80g caster sugar

2g ground ginger

80g grated apple

2g ground garlic
how to make
Fry the onions until softened
Add all the ingredients for the warishita
Once boiling, add the beef and shirataki and simmer while skimming off the scum.

It's easy to make, but using delicious meat makes it a gorgeous side dish♪
It's also delicious if you add tofu or mushrooms to arrange it.
Please try!