[Motobu Ranch] Notice of opening of industrial festival
2023.10.25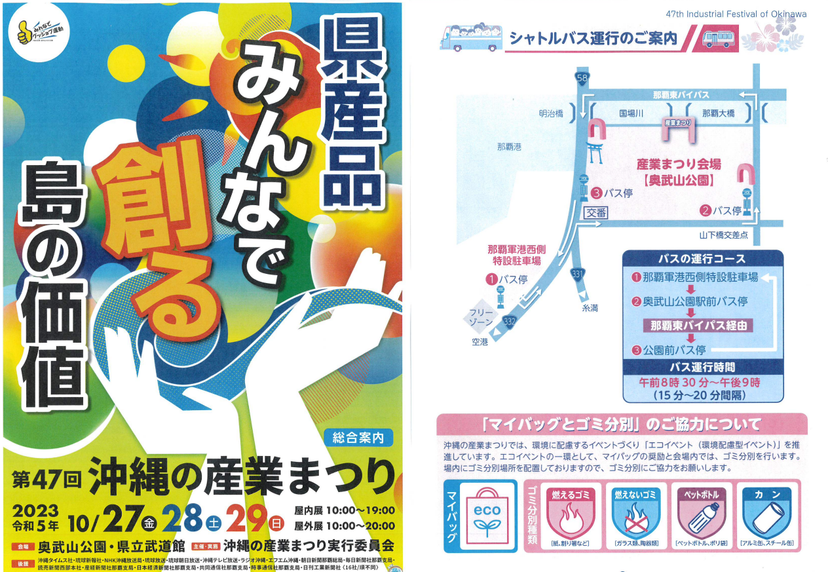 This week's gold, Saturday and Sunday is an industrial festival!
Motobu Ranch, of course we will open a store this year!
We will prepare delicious [Motobu beef]
We look forward to seeing you there.
[Day] October 27 (Friday), 28th (Saturday), 29th (Sunday)
[Time] 11:00~20:00
[Place] Okubuyama Park (Motobu Ranch Booth Is near Okiya)
For more information about the industrial festival,
Please confirm from this (homepage of Oki Engineering).
Oki Engineering/Okinawa Industrial Festival (okikouren.or.jp)
[Menu]
· Dice steak 150g ¥ 1,500
→ Most popular! Easy-to-eat mouth-sized meat with sweet sauce I do.
・ Miso-grilled ribs 200g ¥ 1,500
→ New items! Because the taste is thick, it is recommended to order with rice!
* There is a little spicy.
· Hamburg steak ¥ 700
→ A popular hamburger for a wide range of people from children to adults!
This is also perfect with rice, so it is recommended to order rice.
・ Beef curry ¥ 800 * Limited to 10/27 (Fri)!
→ A slightly spicy dish with meat.
・ Beef medium juice ¥ 500
→ Unique internal organs Strengthen Soup. The preferences are clearly divided.
It has plenty of beef offal and vegetables.
· Rice ¥ 200 * Rice only cannot be purchased
→ A little more than a regular rice ball in a convenience store? About rice.